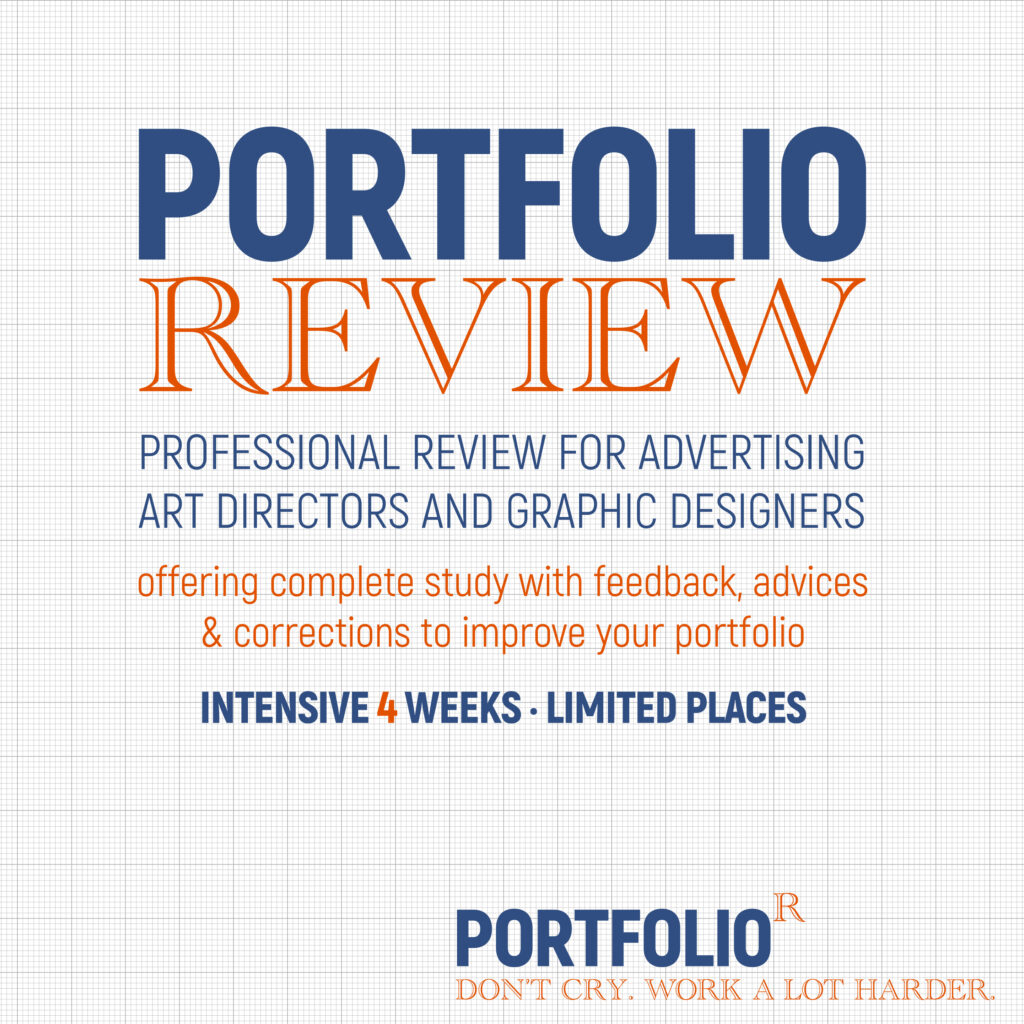 What does an Art Director do when he appears in The World's Top 25*?
WORK A LOT HARDER.
By JAVIER FERRÁN · ART DIRECTOR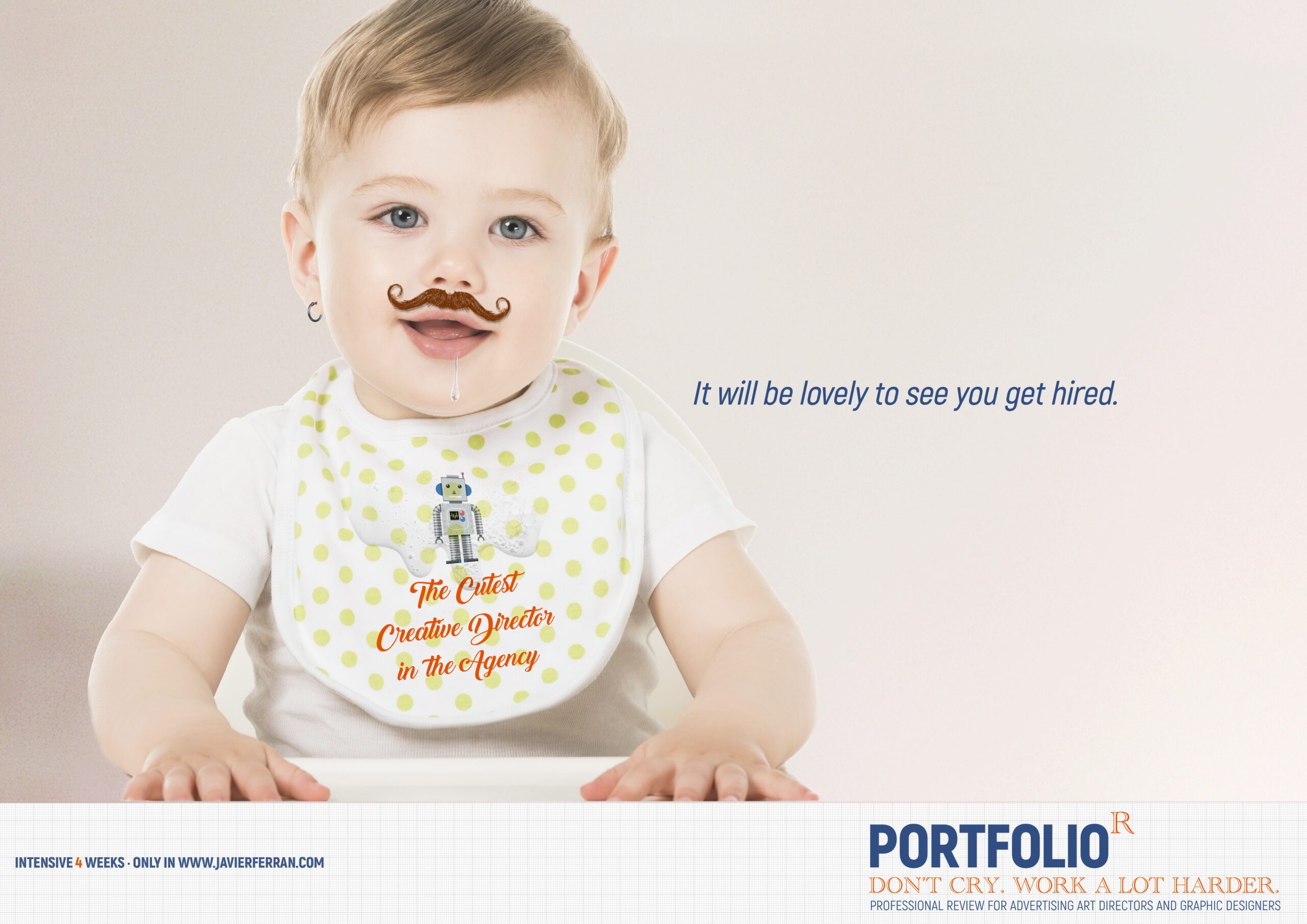 INTENSIVE 4 WEEKS
En Español e Inglés. Vía Zoom (20 minutos/2 días/semana) y envío de Review en PDF en español. Sólo a través de documento PDF en inglés.
ONE
Reception of your portfolio and resume. General review of all your pieces and fundamental aspects: creativity, layout, typography and colour.
TWO
Creative concepts and conceptual development. Design thinking. Lateral thinking.
THREE
Advertising. Promotional, incentive and loyalty campaigns marketing. Retail. Ecommerce.
FOUR
Elevator pitch. Software. Personal website and social networks. Final Portfolio and promotion.
FEE 300€ + IVA
Reserve your place writing to artworks@javierferran.com or filling this contact form: